Click on the following link to view the June 2021 issue of the MSBA Update - which includes Significant Legislative Updates from the Recent Session:
https://5il.co/vc2z


Congratulations to Portland Public Schools who received the NSBA Magna Award for districts with 5000 - 20000 students. Make It Happen was recognized as a college readiness & academic support program for multilingual students. NSBA announced this at their recent conference.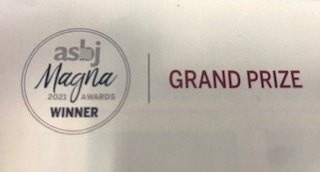 Postponed - the Region V (Mid-Coast) Regional School Board meeting scheduled for tonight, Tuesday, February 2 has been postponed due to the inclement weather. The meeting will be rescheduled at a later date.

The Maine Broadband Coalition has launched a statewide "Get Up To Speed" internet speed test mapping initiative. The goal is to gather data from across the state to generate the most comprehensive map of both the presence and quality of internet in Maine to date. Click the link below to take the 1-minute test to map your own speed.
https://www.mainebroadbandcoalition.org/speedtesting-link



CCI Session 3 Postponed Tonight - Due to the impending rain and wind storm as well as the concern about power outages and loss of internet access across many parts of the state, Session 3 has been postponed tonight and has been rescheduled for Monday, December 14th at 6 p.m.

Click on the following link to view the November/December 2020 issue of the MSBA Update:
https://5il.co/nc6q

Registration is now open for the 47th Annual MSMA Fall Conference. Registration should be made through the Superintendent's office. We hope you can join us virtually on Oct. 30-31. #MSMAFC2020

Click on the following link to view the September 2020 issue of the MSBA Update:
https://5il.co/lkk4

Lots of great energy and questions at the Cultural Competence Institute initial session tonight! Great representation from across the state. There is still time to sign up for the September session or the full series!

Announcing the Cultural Competence Institute for all Maine educators – click the link below for additional information.
https://5il.co/jl4e