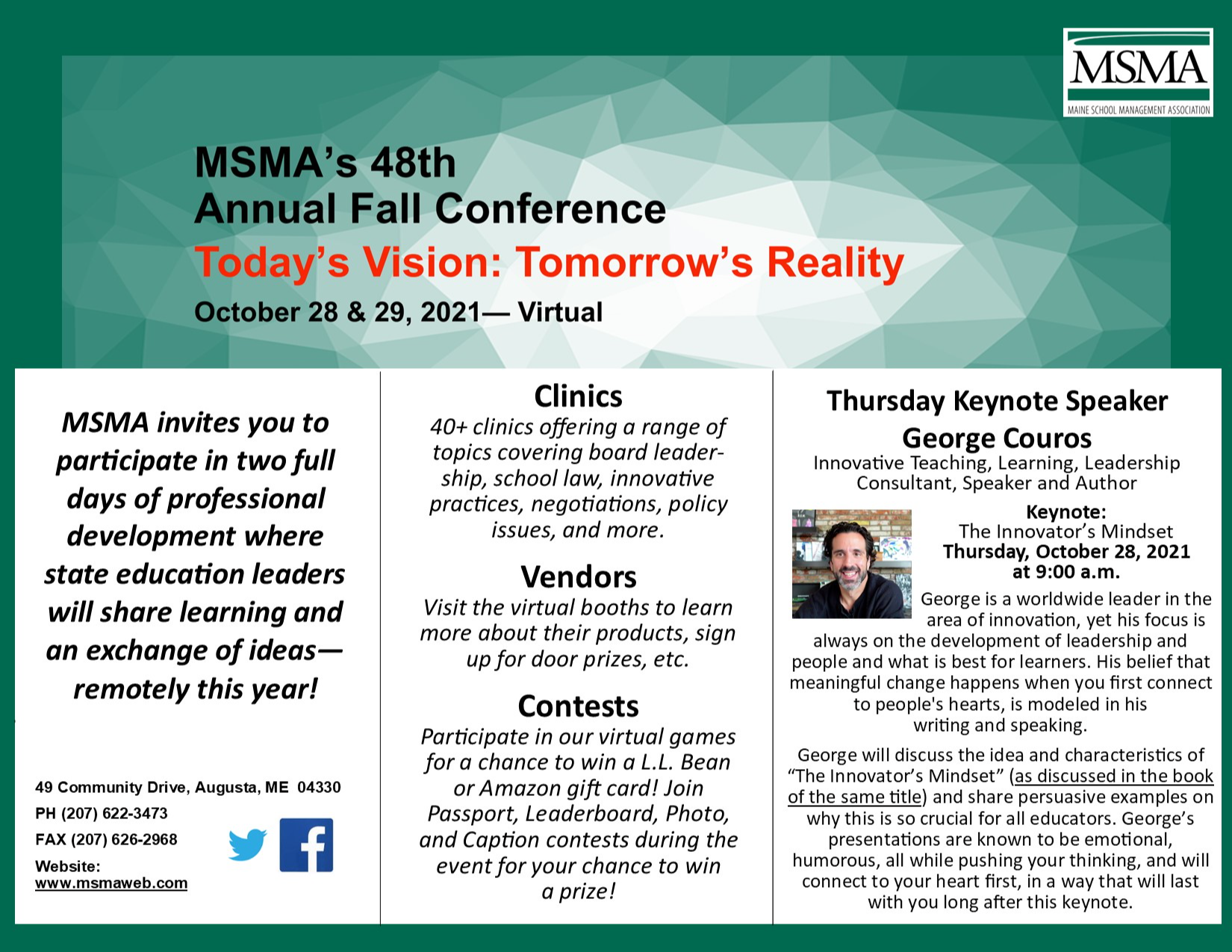 This year's 48th Annual MSMA Fall Conference was held virtually on Thursday and Friday, October 28 and 29, 2021. The two-day leadership development conference for Maine school board members, superintendents, and other leaders in the education community featured speakers, product and service vendors and over 40 clinics on a variety of educational topics (#MSMAFC2021).
More than 40 live clinics were offered this year, as well as recognition of years of board service, awards of the Maine School Boards Association, virtual games, and virtual vendors' booths.
Click here for the Fall Conference agenda.
Click here for the Fall Conference clinic schedule.
Please contact us at (207) 622-3473 or msma@msmaweb.com with any questions or for additional information about the event.