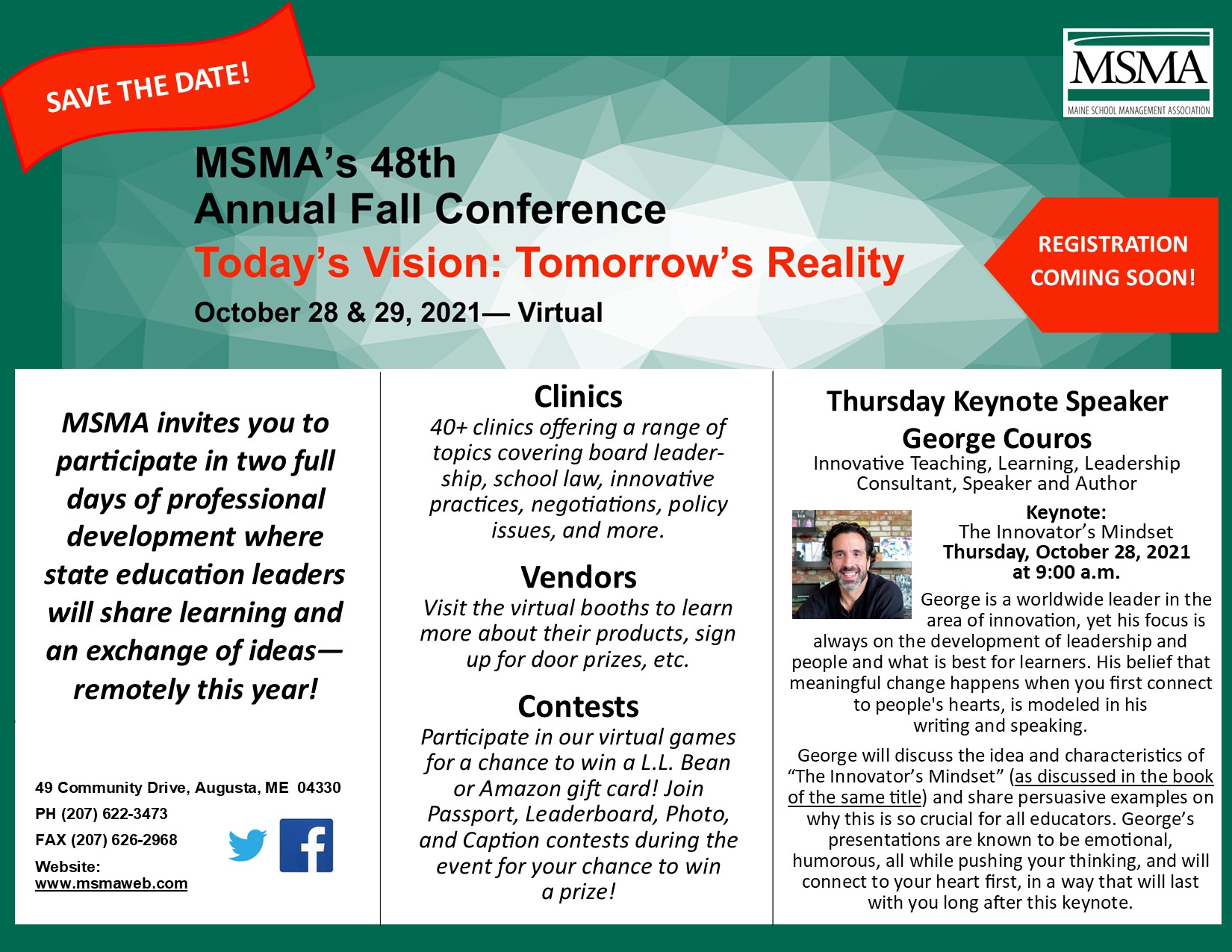 This year's 48th Annual MSMA Fall Conference will be held virtually on Thursday and Friday, October 28 and 29, 2021. The two-day leadership development conference for Maine school board members, superintendents, and other leaders in the education community will feature speakers, product and service vendors and over 40 clinics on a variety of educational topics.
The MSBA Delegate Assembly will be held virtually on Saturday, October 23, 2021, at 9:30 a.m.
Call for Nomination of Board Awards
Please contact us at (207) 622-3473 or msma@msmaweb.com with any questions or for additional information about the event.