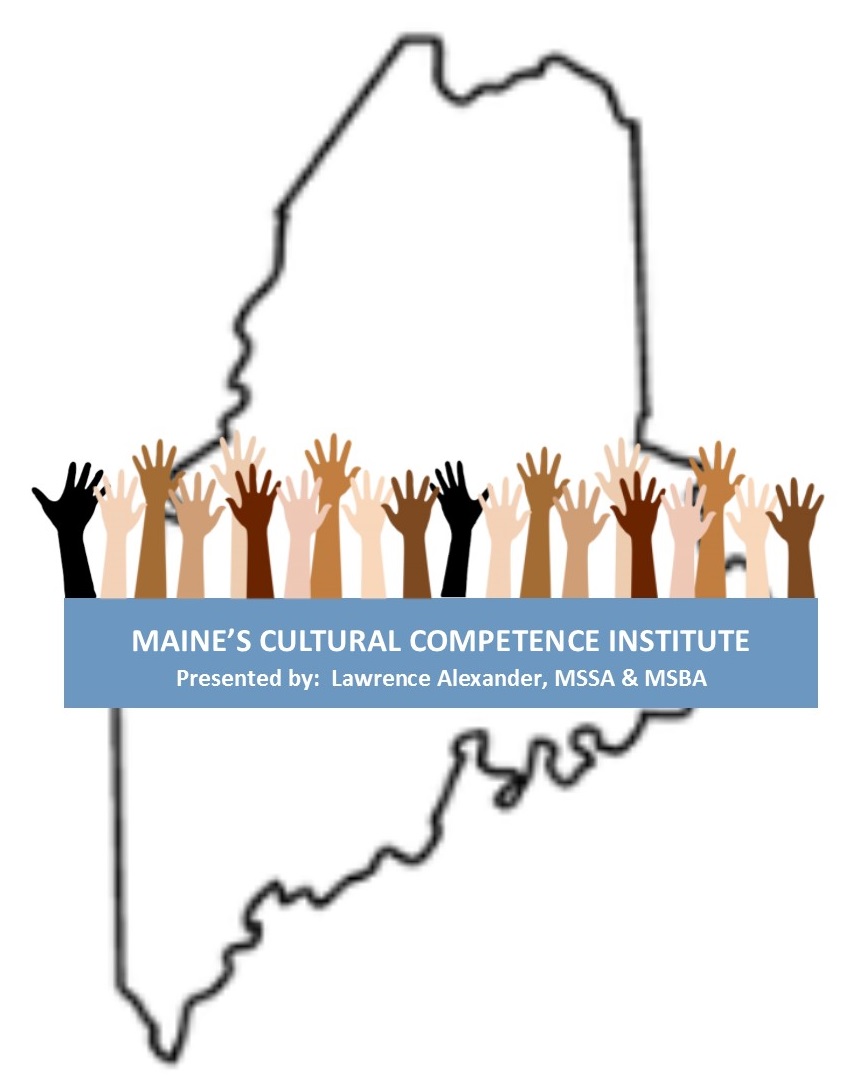 If you have questions about the CCI series or would like to discuss specific topics with the moderators, please contact:
Lawrence Alexander, Carney Sandoe and Associates Diversity, Equity and Inclusion Practice Group
Eileen King, Executive Director, MSSA
Steven Bailey, Executive Director, MSBA
For questions regarding registration or meeting materials, please contact: Deb Swift
MAINE'S CULTURAL COMPETENCE INSTITUTE
PRESENTED BY MSBA & MSSA
The Cultural Competence Institute Vision: The CCI will be an interactive year-long program that will cover topics essential to:
Developing a deep understanding of creating a culture of inclusion

Developing brave spaces for conversations about race in our schools

Creating a cultural connection for students and parents

Creating a sustainable practice for diversity, equity and inclusion in our schools

Guiding policy development in school districts

Recruiting, hiring and retaining faculty of color
Participants will participate in an 8 month series of 90 minute professional development modules that will end in a CCI certification. This certification will allow participants to:
Lead more effectively with cultural competence and cultural empathy

Develop practical skills for strategic planning for racial equity and justice work

Develop professional development for School Districts related to DEI goals

Develop sustainable practice for DEI work in School Districts
All sessions are from 6:00-7:30 p.m.
Session 1 - Sept. 14: Cultural Building Blocks: Understanding My Cultural Identity...
Session 2 - Oct. 19: Creating Brave Space for Courageous Conversations About Race...
Session 3 - Rescheduled for Dec. 14 (Originally scheduled for Nov. 30): Understanding My School's/District's Culture: Taking Inventory
Session 4 - Jan. 11: Creating a Culture of Inclusion(1): Within the School Community
Session 5 - Feb. 8: Creating a Culture of Inclusion(2): For Students and Families
Session 6 - March 8: Who are My Students: Understanding Life Outside of the Class Day
Session 7 - April 12: Developing a Sustainable Practice for DEI: Schools and Districts
Session 8 - May 10: DEI Mentorship: How to Find One and How to be One?
CCI Graduation Party!
Session 9 - June 3: Reducing Bias in the Hiring Process
MEETING MATERIALS * FOR REGISTERED ATTENDEES ONLY*
SESSION VIDEOS* FOR REGISTERED ATTENDEES ONLY*