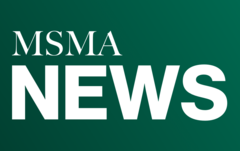 Order gives flexibility on hiring school staff
Angela Audette
Thursday, August 27, 2020
Governor Mills has issued an executive order that addresses potential teacher, support staff and administrator shortages in schools this year because of the pandemic by allowing emergency certification with the approval of the Department of Education.
The order allows the DOE to issue an emergency teacher certification to people who hold a four-year postsecondary degree or those determined to have equivalent work or academic experience. Emergency certification also is available to those enrolled in an approved teacher preparation program. Emergency certifications will be effective through Aug. 31, 2021.
The order also allows teachers, specialists and administrators who have a certificate issued by another state or country where qualifications are deemed comparable to be eligible for Maine certification.
An additional provision addresses support staff and allows schools facing a support staff shortage to hire persons who have successfully completed a Learning Facilitator training program offered by a Maine college or university or Maine community college.
To read the full executive order click here.