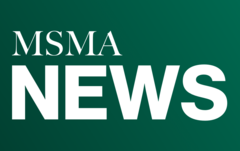 Urge lawmakers to oppose Right to Strike
Angela Audette
Tuesday, March 10, 2020
L.D. 900, An Act To Expand the Rights of Public Employees under the Maine Labor Laws, which would allow public employees, including teachers, to strike is before the House of Representatives today (Please note, it was added to the House calendar this morning.)
Please contact your House and Senate representatives and tell them why a strike is not in the best interest of children we serve.
Strikes will severely disrupt the education of children and the lives of their families.
Even a short strike could upend an academic year, breaking educational continuity for students and throwing off school calendars for instruction and in-school and after-school activities.
Unions representing school employees, including teachers, educational support staff, custodians and bus drivers, could call for a strike at any time, with no warning to the community.
To find contact information for your legislators click the links below.
Find your Senate. Find your House member.