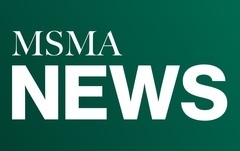 Bill titles released on 2020 proposed legislation
Mary Ellen Barrett
Friday, October 11, 2019
The Legislature has released a list of just over 400 bill titles that have been put in by legislators for next session, including 36 to be heard by the Education Committee and a handful of bills going before the Labor Committee and Appropriations Committee that could affect public schools.
Those titles include references to protecting teachers around punitive transfers; education policy; and, laws governing arbitration.
There is no official language available at this time around the bill titles. The Legislative Council, made up of Democratic and Republican leadership in the House and Senate, will meet Oct. 23 at the Statehouse to determine which bills will be considered by the full Legislature.
There are another 74 bills being put in by state agencies and departments, including two bills from the Department of Education around student transfers and certification.
To see a list of all the bill titles go to: http://legislature.maine.gov/news/403/second-regular-session-preliminary-title-lists.
MSMA will keep members posted on the progress of these bills as they move through the approval process. Since this is the short-session of the Legislature, bills from legislators must be approved by the Legislative Council before going forward.
The Legislature is scheduled to convene its 2020 session on Jan. 8.