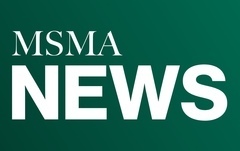 Short list of new laws for schools – August 23, 2019
Mary Ellen Barrett
Friday, August 30, 2019
Below are highlights of bills that largely go into effect this school year or require preparation for the following year. It is not a comprehensive list of all bills passed. To see that list, go to Legislative News Issue 1920-01.

Amendments to Teacher Evaluation Process
Districts will not be required to use Student Learning Objectives (SLOs) and standardized test scores in the evaluation process, making it a local decision. The teachers on the local evaluation steering committee must only include teachers picked by the local representative of the union. There is no requirement those teachers must be members of the union.
These changes will largely go into effect in 2021, with rulemaking occurring in 2020. (L.D. 92, PL. Ch. 27)
A second bill changed "must" to "may" in terms of using ineffective ratings to determine recall and layoff i.e. it is a local decision. Non-renewal as a result of two ineffective ratings can be grieved. Two consecutive ineffective ratings are just cause for non-renewal as long as there is a reasonable basis in fact for the rating and the evaluation process was "reasonably consistent" with the approved system and department rules, and the rating is not a result of bad faith. Teachers would have to prove bad faith on the part of the evaluator, as in current law. (L.D. 1338, PL. Ch. 297)
Return to Two-Year Teacher Probationary Period
This bill takes the state back to two-year probationary periods for teachers. It affects teachers hired for the 2020-21 school year. (L.D. 345, PL. Ch. 132)
Improving Attendance for Enrollees in Public Kindergarten and Grade 1
This bill provides that unless a person 5 years of age or older and under 7 years of age (soon to be 6 under L.D. 151) who is enrolled in a public day school withdraws from the school, the person is required to attend the school during the time it is in session. This bill is designed to give school districts some leverage in requiring parents whose students are enrolled in kindergarten and grade 1 to have them attend regularly since truancy laws are tied to required attendance age. (L.D. 150, PL. Ch. 235)
Required School Attendance at Age 6
This bill changes the age at which children are required to begin attending school from 7 to 6. It requires major substantive rulemaking, which will be undertaken and considered by the Legislature prior to the 2020-21 school year – the year the new required age is anticipated to go into effect. (L.D. 151, PL. Ch. 508)
Biennial Budget Funding for Reduced-price Lunch
Includes language and funding to have the state cover the difference between federal reimbursements for reduced-price and free lunches to provide all children under 185 percent of the federal poverty level free lunch at school. Funding was $669,788 in the first year of the biennium and $584,483 in the second year. The first-year funding includes $100,000 to modify existing school meal software to accommodate this change.
Preventing Food Shaming in Maine's Public Schools
This bill does the following.
1. It requires a public school to provide meals to a student who requests the meal and is otherwise eligible for the meal regardless of the student's inability to pay for the school meal or failure in the past to pay for school meals.
2. It prohibits a public school from punishing a student in certain ways solely because of the student's inability to pay for a meal or because of any payments due for previous meals. It also prohibits a public school from refusing a meal to a student as a form of or as part of a disciplinary action.
3. It prohibits a public school from openly identifying or stigmatizing a student who cannot pay for a meal or who has payments due for previous meals.
4. It requires a public school to communicate about a student's meal debts directly to the parent or guardian of the student rather than to the student. A public school may ask a student to carry to the student's parent or guardian a letter regarding a student's meal debt.
5. Requires DOE to develop guidance relating to the collection of debt.
The Department of Education provided the following guidance to districts in a recent Update.
https://mainedoenews.net/2019/07/11/questions-answers-regarding-an-act-to-prevent-food-shaming-in-maines-public-schools/
(L.D. 167, PL. Ch. 54)
Columbus Day is Now Indigenous Peoples Day
This bill changes the Columbus Day holiday in the State to Indigenous Peoples Day. (L.D. 179, PL. Ch. 59)
Requirement to Give Hourly Employees a Pay-Averaging Option
This bill requires a school administrative unit to provide school personnel who are paid on an hourly basis with the option of receiving pay over a period of 12 months or shorter.
(L.D. 300, PL. Ch. 193)
Requirements Around After-school Food Program for At-risk Students
Unless local School Boards vote to opt out, this bill requires school districts beginning in 2019-2020 to participate in the federal child and adult care food program to serve at-risk students who attend after-school programming. It affects district that have at least one public school in which 50% or more of students qualified for a free or reduced-price lunch during the preceding school year. Districts can opt out of the program through a vote of the School Board after notice and a public hearing, if it is determined that operating such a program would be financially or logistically impracticable. (L.D. 577, PL. Ch. 428)
Repeal of Return-to-Work Restrictions on Retirees
This bill amends the provisions of the Maine Public Employees Retirement System regarding compensation and service retirement benefits for retired state employees, retired teachers and retired school administrators who return to service as classroom-based employees or school administrators. It removes the five-year limit on returning to work and the compensation cap. (L.D. 1220, PL. Ch. 436)
Common Sense Changes to Regional Service Centers
Center agreements can be approved by the School Board instead of voter approval;
Withdrawal requires demonstration to the Commissioner of Education that it is in the best interest of the withdrawing district and remaining members;
Regional Service Center is now the official name;
Contracting for leadership services is an option to hiring an executive director; and,
Geographic boundaries for centers are eliminated.
(L.D. 1341, PL. Ch. 219)