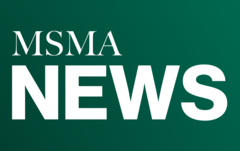 Budget proposes $45 million increase for K-12 over biennium
Angela Audette
Friday, January 08, 2021
Governor Janet Mills released her proposed budget for fiscal years 2021-2022 and 2022-2023 with a $22.5 million increase in public education funding in each year of the biennium.
In a letter to legislators, Governor Mills said the $45 million for K-12 public education makes progress toward a minimum teacher salary of $40,000 and allows local districts to manage in-person, remote, and hybrid learning options during the pandemic. If approved, the budget increases the state's commitment to GPA to 51.83 percent. The budget also slightly lowers the required local mil rate.
ED-279s, which will show how that money will be allocated by district, are expected by the end of January.
The budget now will go to the Legislature's Appropriations and Education Committees for review. MSMA will report on those deliberations.